Date:
03/22/2017
Time: 8:30 AM
Where: LMHQ, 150 BROADWAY, NEW YORK NY

Now more than ever, women are seeking out opportunities to speak their minds and have their voices heard. Historically, book clubs have provided spaces for women to discuss politics. They have the power to lift up invisible voices in literature, while its members discuss the social implications of an author's text and embrace reading as a transformational act.
Join us at LMHQ for our March Women's Breakfast on March 22 all about the rise of the women's book club as a literary and social forum for women to engage in individual and community empowerment. How is such a forum maintained by its leaders, and what are the practicalities of organizing groups of women not only to read and discuss, but to raise consciousness regarding issues like race, class, and gender?
Hear from Glory Edim, Founder of Well Read Black Girl, a Brooklyn-based online newsletter & in-real-life book club that promotes the phenomenal Black women on our bookshelves, in conversation with Maris Kreizman, Editorial Director of Book of the Month Club, as they discuss what radical implications the book club can now have as women seek to engage in their communities. 
Doors open at 8:30 AM for bagels and coffee and an opportunity for networking, and our panel kicks off at 9:00 AM sharp. We can't wait to see you!
This event is sponsored by Verizon.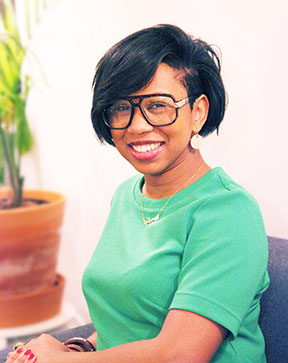 Glory Edim is the founder of Well-Read Black Girl (WRBG), a Brooklyn-based book club and digital platform that celebrates the uniqueness of Black literature & sisterhood. Her book club has met with several award-winning authors including Margo Jefferson, Naomi Jackson, Angela Flournoy and Yaa Gyasi. WRBG's mission is to increase the visibility of Black women writers and initiate meaningful conversation with readers. Glory has worked as a creative strategist for over 10 years at startups and cultural institutions, including The Webby Awards and the New York Foundation for the Arts. Currently, she is the Publishing Outreach Specialist at Kickstarter, where she helps writers build community and fund their creative endeavors. Follow her on Instagram at @wellreadblackgirl for book recommendations from Black writers.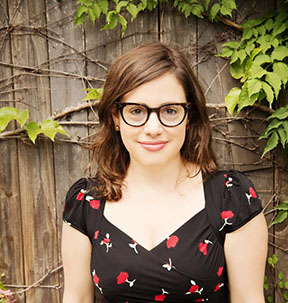 Maris Kreizman is the creator of Slaughterhouse 90210, a blog and book that celebrates the intersection of literature and pop culture. She is also a writer and critic whose work has appeared in the New York Times, the LA Times, Vanity Fair, Vulture, Esquire, and more. She is currently the editorial director of Book of the Month.